ARTICLES / EPOXY TOPCOAT COATINGS AND PAINTS FORMULATIONS


Epoxy topcoat coating and paint contains epoxy resin, toluene and isobutanol as solvents, Bentonite used for thickener to mixture, titan dioxide used for color of mixture
( can be used different color ) and barite as filler.

In addition to, Solvent based epoxy topcoat coating and paint has epoxy hardener, toluene, isobutanol and etc.
SOLVENT BASED


EPOXY TOPCOAT COATING
FORMULATIONS
AND
MANUFACTURING PROCESS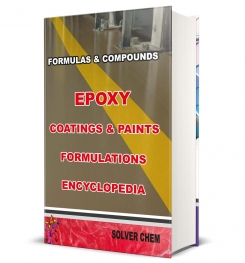 MANUFACTURING PROCESS OF SOLVENT BASED EPOXY TOPCOAT COATING is not very complicated. For the production, there is need usable and tried a formulation, raw materials and mixing tank. For raw materials to be used, quantities to be used and ingredients usage rankings
, you should decide to look into this formulation. Therefore, formulation and product─▒on methods of
solvent based epoxy topcoat coating
are important. If you have not a good formulation, you cannot make healthy and efficient production of any
solvent based epoxy topcoat coating
.
If you need any
manufacturing formulations
and
production methods
about