ARTICLES / Making scratch resistant epoxy floor coating | Compound


Scratch resistant epoxy self leveling floor coatings includes some materials that are calcite,graded quartz,ceramic fillers and barite as filler, scratch resistant agent, pigment powder or pigment color paste used for color of self leveling,solvent free epoxy resin,antifoam agent,benzyl alcohol,antifoam agent,preservative agents and etc.
In addition to, scratch resistant epoxy self leveling flor coating contains solvent free epoxy hardener used for reaction with epoxy resin.

Advantages of scratch resistant epoxy self leveling floor coatings is a seamless, low maintenance system exhibiting high wear and durability for light to medium traffic areas. It may be sealed with a top coat to further enhance abrasion resistance, gloss retention, and non-skid properties.




Scratch resistant epoxy self leveling floor coating should be cleaned all detergent products and cleaning equipments.
Scratch resistant epoxy self leveling floor coatings should be applied all industrial ares that are Activity Centers, Aircraft Hangars, Airports - Baggage/Service, Animal Areas - Housing, Cage, Washing, Beverage - Processing, Packaging/Warehousing, Bottling, Cafeterias, Chemical Processing, Clean,Rooms, Coolers, Correctional Facilities, Corridors, Decks/Ramps, Dairies, Distilleries - Packaging, Food Processing, Food Preparation and Service, Garages - Service, Laboratories, Laundries, Locker Rooms, Machine Shops, Manufacturing Mechanical Equipment Rooms, Pharmaceutical Plants, Pulp and Paper Processing Facilities, Showers, Utilities, Warehouses, Waste Water, Treatment Facilities
SOLVENT FREE EPOXY FLOOR COATINGS




FORMULATIONS


AND
MANUFACTURING PROCESS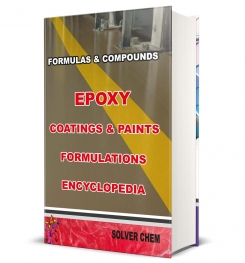 MANUFACTURING PROCESS OF TWO COMPONENT AND SOLVENT FREE EPOXY FLOOR COATINGS is not very complicated. For the production, there is need usable and tried a formulation, raw materials and mixing tank. For raw materials to be used, quantities to be used and ingredients usage rankings
, you should decide to look into this formulation. Therefore, formulation and productıon methods of
two component and solvent based epoxy floor coatings
are important. If you have not a good formulation, you cannot make healthy and efficient production of any
solvent free epoxy floor coatings
.
If you need any
manufacturing formulations
and
production methods
about