ARTICLES / Making hammered finish paint | Formula | Manufacturing Process


Ingredients or raw materials used for productıon of hammer paints are styrene acrylic binder, toluene, pgiment powder, cobalt naphthenate, calcite and etc.

In addition to, hammer finish paint includes lead octoate,methyl ethyl ketoxime, hammer silicone agent and etc.
Hammer finish paint makes it an ideal metal finish where an industrial but decorative effective is required for equipment such as trailers, machinery, lawn mower frames, tool boxes and compressors. Hammer Finish is designed for both interior and exterior use. Best results are obtained by applying Hammer Finish over a suitable industrial Primer.
HAMMER FINISH PAINT


FORMULATIONS


AND
MANUFACTURING PROCESS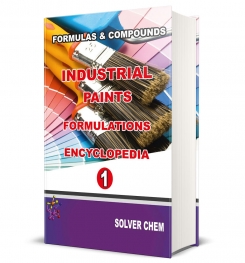 Production of hammered finish paint are not very complicated. For the production, there is need usable and tried a formulation, raw materials and mixing tank. For raw materials to be used, quantities to be used and ingredients usage rankings, you should decide to look into this formulation. Therefore, formulation and productıon methods of hammer finish paint are important. If you have not a good formulation, you cannot make healthy and efficient production of any hammered finish paints.
If you need any
manufacturing formulations
and
production methods
about
Hammer finish paint metal
INDUSTRIAL PAINTS
FORMULATIONS

ENCYCLOPEDÄ°A
- 1
is enough.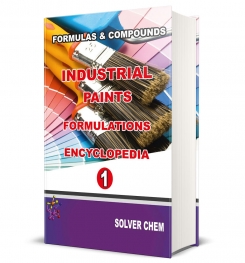 This encyclopedia has many formulations of hammer finish paints formulation and production process,hammered finish paint metal manufacturing process, hammer color paints, making hammer paint spray, stoving enamel paint thinnerformulations, stoving enamel paint primerformulas, anti rust enamel paint primercomposition and formulations,stoving enamel topcoat paint colors production process, formulations of rapid paint thinners, making rapid paint primer, anti rust rapid paint primermanufacturing process, formulations and production process of rapid topcoat paints, making acrylic thinner, acrylic paint formulations, fluorescent paint formulas,fluorescent paint spray formulas, thermoplastic acrylic resin paint formulations,gilding effect paints formulas, hydrocarbon resin based paints production process,paving stone paints formulation and production process,colors of tennis court paints, making tennis court paints, polymethyl metacrylate paints and formulations, one component road marking paints, two component road marking paints formulations.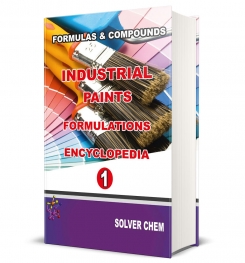 All industrial paints in the encyclopedia are producible easily. You need no help and no technıcal support. The encyclopedia is enough to produce
hammer paints
itself.
INDUSTRIAL PAINTS

FORMULATIONS

ENCYCLOPEDIA - 1
is written clear and understandable.