ARTICLES / MAKING CELLULOSE PUTTY | COMPOSITION


Materials and Ingredients using for production of CELLULOSE PUTTY are short oil alkyd resin using for a binder in the mixture, wetting agent, calcite,pigment powder using for color, nitrocellulose solution and etc.

Moreover cellulose putty contains cellulose thinner that consists of toluene, acetone, isobutanol, ethyl acetate and solvent derivatives.
CELLULOSE PUTTY FORMULATION
AND
MANUFACTURING PROCESS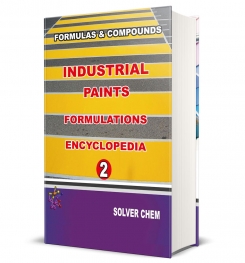 Production of cellulose putty is not very complicated. For the production, there is need usable and tried a formulation, raw materials and mixing tank. For raw materials to be used, quantities to be used and ingredients usage rankings, you should decide to look into this formulation. Therefore, formulation and productıon methods of cellulose putty are important. If you have not a good formulation, you cannot make healthy and efficient production of any cellulose putty.
If you need any
manufacturing formulations
and
production methods
about
Cellulose Putty
INDUSTRIAL PAINTS
FORMULATIONS

ENCYCLOPEDÄ°A
- 2
is enough.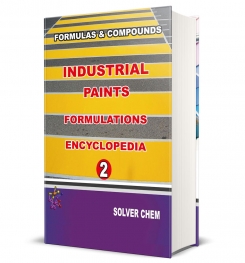 Industrial paints formulations encyclopediacontains preparation of pigment color paste, formulation ofwater based acrylic pigment paste, making different color pigment paste, formulation and production process of water based acrylic exterior wall paints, gloss exterior wall paint formulas,matte exterior wall paints manufacturing process,silicone based exterior wall paints production process, making exterior wall primer, water based exterior wall primer formulations, water based and acrylic based exterior wall putty production process, water based ceiling paint production process, making white acrylic ceiling paints, formulation and production process of gloss interior wall paints, silicone based interior wall paints, matte interior wall paints formula, formulas, composition of semi gloss interior wall paints, making washable interior wall paints, makingacrylic and water based interior wall putty, synthetic pigment paste colorpreparation, production process of synthetic pigment paint paste, formulation ofsynthetic thinner, synthetic primer formulations, anti rust synthetic primermanufacturing process, compound and composition of gloss synthetic top coat paints, making matte synthetic top coat paints, formulations of semi gloss synthetic paints, production of cellulose thinners, preparation of nitrocellulose solution, making cellulose paint pigment color paste, cellulose paint primerformulas, anti rust cellulose paint primer, making cellulose putty, formulas of gloss cellulose top coat paints, making semi gloss cellulose top coat paints, matte cellulose top coat paint formulations and production process.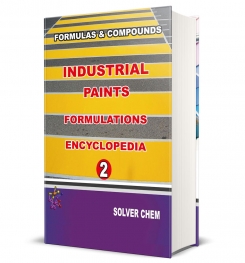 All industrial paints in the encyclopedia are producible easily. You need no help and no technıcal support. The encyclopedia is enough to produce
cellulose putty
itself.
INDUSTRIAL PAINTS

FORMULATIONS

ENCYCLOPEDIA - 2
is written clear and understandable.