ARTICLES / FLOCCULATING AND PRECIPITATING AGENT IN SWIMMING POOL MAKING
Dissolved and suspended particles are present in most of natural waters. These suspended materials mostly arise from land erosion, the dissolution of minerals and the decay of vegetation and from several domestic and industrial waste discharges. Such material may include suspended, dissolved organic and/or inorganic matter, as well as several biological organisms, such as bacteria, algae or viruses. This material has to be removed, as it causes deterioration of water quality by reducing the clarity (e.g. causing turbidity or colour), and eventually carrying pathogenic organisms or toxic compounds, adsorbed on their surfaces
To separate the dissolved and suspended particles from the water coagulation and flocculation processes are used. Coagulation and flocculation is relatively simple and cost-effective, provided that chemicals are available and dosage is adapted to the water composition. Regardless of the nature of the treated water and the overall applied treatment scheme, coagulation-flocculation is usually included, either as pre-treatment (e.g. before rapid sand filtration) or as post-treatment step after sedimentation (see also centralised water purification plants).
Most solids suspended in water possess a negative charge; they consequently repel each other. This repulsion prevents the particles from agglomerating, causing them to remain in suspension. Coagulation and flocculation occur in successive steps intended to overcome the forces stabilising the suspended particles, allowing particle collision and growth of flocs, which then can be settled and removed (by sedimentation) or filtered out of the water. Coagulation-Flocculation is also a common process to treat industrial and domestic wastewater in order to remove suspended particles from the water.
FLOCCULATING AND PRECIPITATING AGENT
FORMULATIONS


AND
MANUFACTURING PROCESS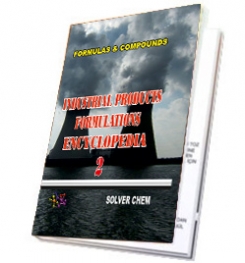 PRODUCTION OF SWIMMING POOL FLOCCULATING AND PRECIPITATING AGENT is not very complicated. For the production, there is need usable and tried a formulation, raw materials and mixing tank. For raw materials to be used, quantities to be used and ingredients usage rankings, you should decide to look into this formulation. Therefore, formulation and productıon methods of flocculating and precipitating agent in swimming pools is important. If you have not a good formulation, you cannot make healthy and efficient production of any flocculating and precipitating agent in pools.
If you need any
manufacturing formulations
and
production methods
about
Flocculating And Precipitating Agent

In Swimming Pool
INDUSTRIAL PRODUCTS

FORMULATIONS

ENCYCLOPEDÄ°A - 2
is enough.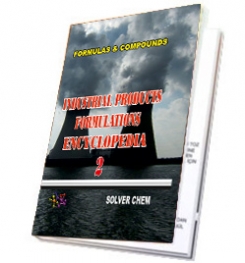 This encyclopedia has many formulations of foamed concrete agents formulation and making methods,lightweight concrete liquid agent production, powder agents,foamed concrete gel agents making, preparation of lightweight concrete solutions,foamed concrete crack preventive agents formulas, drilling foam agent manufacturing process,disco foam agents productions, disco fog fluid formulations, disco scented fog juice formulations,gas leak detection products making, trucks and trailer foam cleaning agent formulas and production process, train and bus foam cleaner formulas,heavy duty marine cleaning products making, rust remover agents formulations,limescale remover and cleaner agents productions, corrosion prevent agents making.fluid greases production and formula,tar and pitch remover products,acrylic paint remover, cellolose paint remover productions,synthetic paint stripper formulations,polyurethane and epoxy paint stripper formulas,electrostatic powder paint remover manufacturing process, acidic paint remover,alkaline paint remover,varnish and paint remover productions, synthetic and cellulose thinner production processes, salt water corrosion inhibitor making, fan cleaning foam agent making, air conditioning cleaner and disinfectant products, water treatment chemicals, pool swimming chemicals and etc production process.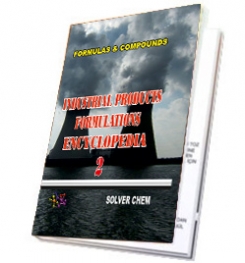 All industrial products in the encyclopedia are producible easily. You need no help and no technıcal support. The encyclopedia is enough to produce
pool disinfectants
itself.
INDUSTRIAL PRODUCTS

FORMULATIONS

ENCYCLOPEDIA - 2
is written clear and understandable.