ARTICLES / Making Sand Filter Cleaner Agent | Production Process


Sand filters are perfect filters for almost any type of pool, although they do require a bit of maintenance in order to keep them running all summer long. This maintenance is easy to do, however, and should become part of your regular pool maintenance schedule.
Remember, always keep an eye on the pressure in your filter and if it gets too high, go ahead and clean your sand filter. A clean filter is key to a clean pool and will help you maintain the highest water quality possible so you can enjoy your pool whenever you feel like cooling off during the summer.

SAND FILTER CLEANER IN SWIMMING POOL
FORMULATIONS


AND
MANUFACTURING PROCESS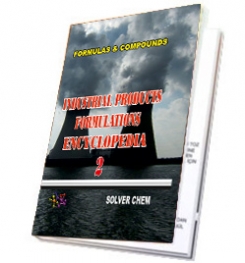 PRODUCTION OF FILTER AND POOL CLEANER IN SWIMMING POOL is not very complicated. For the production, there is need usable and tried a formulation, raw materials and mixing tank. For raw materials to be used, quantities to be used and ingredients usage rankings, you should decide to look into this formulation. Therefore, formulation and product─▒on methods of filter and pool cleaner in swimming pools is important. If you have not a good formulation, you cannot make healthy and efficient production of any filter and pool cleaner in swimming pool.
If you need any
manufacturing formulations
and
production methods
about
Filter And Pool Cleaner Agent

In Swimming Pool
INDUSTRIAL PRODUCTS

FORMULATIONS

ENCYCLOPED─░A - 2
is enough.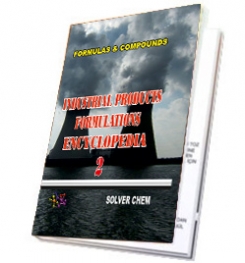 This encyclopedia has many formulations of foamed concrete agents formulation and making methods,lightweight concrete liquid agent production, powder agents,foamed concrete gel agents making, preparation of lightweight concrete solutions,foamed concrete crack preventive agents formulas, drilling foam agent manufacturing process,disco foam agents productions, disco fog fluid formulations, disco scented fog juice formulations,gas leak detection products making, trucks and trailer foam cleaning agent formulas and production process, train and bus foam cleaner formulas,heavy duty marine cleaning products making, rust remover agents formulations,limescale remover and cleaner agents productions, corrosion prevent agents making.fluid greases production and formula,tar and pitch remover products,acrylic paint remover, cellolose paint remover productions,synthetic paint stripper formulations,polyurethane and epoxy paint stripper formulas,electrostatic powder paint remover manufacturing process, acidic paint remover,alkaline paint remover,varnish and paint remover productions, synthetic and cellulose thinner production processes, salt water corrosion inhibitor making, fan cleaning foam agent making, air conditioning cleaner and disinfectant products, water treatment chemicals, pool swimming chemicals and etc production process.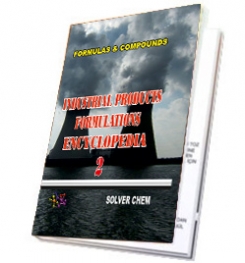 All industrial products in the encyclopedia are producible easily. You need no help and no techn─▒cal support. The encyclopedia is enough to produce
pool disinfectants
itself.
INDUSTRIAL PRODUCTS

FORMULATIONS

ENCYCLOPEDIA - 2
is written clear and understandable.